Niki Jamieson Fine Art: Sunset Inspired by Andrew Allanson By Niki Jamieson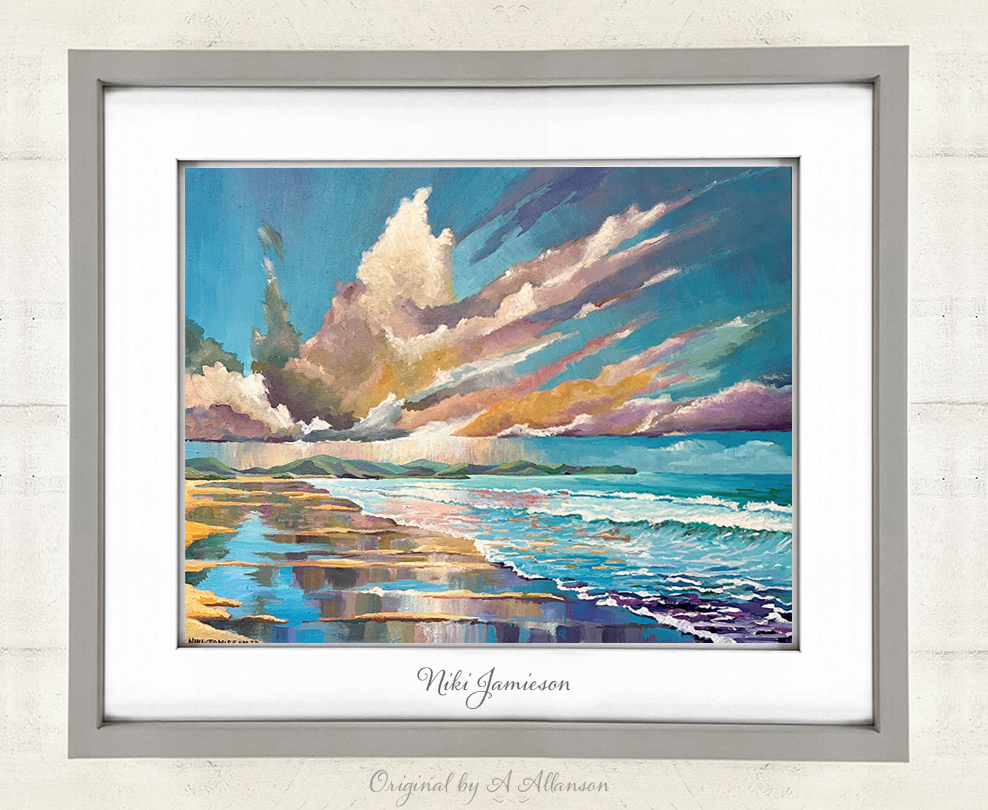 Sunset Inspired by Andrew Allanson, Acrylic on Canvas By Niki Jamieson
The class typically works on paintings from January through April, but we found this gem by Andrew Allanson and agreed to paint over the summer. The biggest challenge here was the water on the sand. The brushstrokes are gorgeous as are the colors that melt into each other. I hope you enjoy looking at it as much as I did painting it!
Click below to view the gallery of student artwork. You'll find samples from the kid's art classes along with samples from the adult acrylic painting class.
Click below to see what each class is doing from week to week. View the adult acrylic paintings step-by-step along with the the materpieces from the weekly kid's classes.