Niki Jamieson Fine Art: White Rose Inspired by Lauren Pretorius
White Rose Inspired by Lauren Pretorius
Acrylic on Canvas By Niki Jamieson
You would look at a white rose and think: I need white, gray and green to paint this gorgeous flower.
To the untrained eye, yes those would be the colors. To a seasoned painter, these are the colors I see:
Chromium Oxide Green
Dioxazine Purple
Brilliant Purple
Phthalocyanine Green
Cadmium Free Yellow Deep
Yellow Light Hansa
Mars Black
Titanium White
Enjoy the photos of the painting in progress.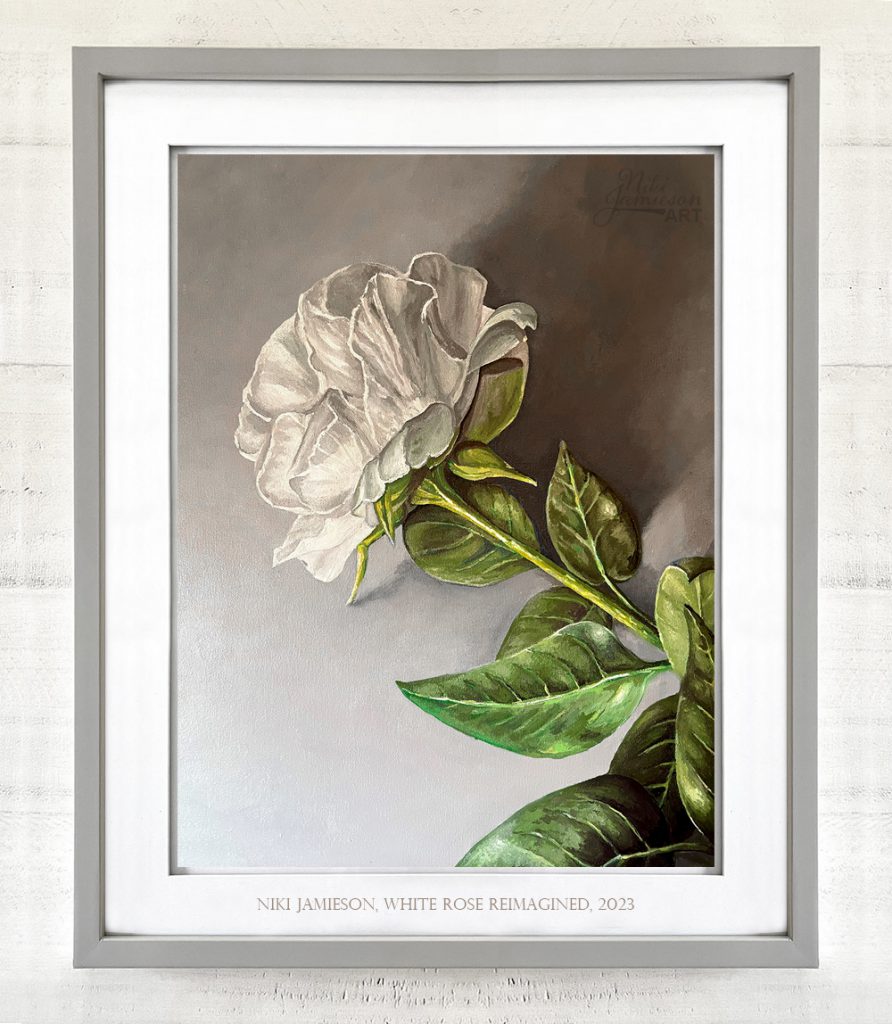 Click below to view the gallery of student artwork. You'll find samples from the kid's art classes along with samples from the adult acrylic painting class.
Click below to see what each class is doing from week to week. View the adult acrylic paintings step-by-step along with the the materpieces from the weekly kid's classes.