Adult Painting Class 2&3: Gold Sailboat By Leonid Afremov
Acrylic Painting Class
Beginner - Intermediate
Wednesdays, 8 - 9 pm on ZOOM
Sessions run every about 4 weeks
$60
What We Accomplished
This colors are just some incredible to paint with! I forgot to post last week because I was on vacation, so here is two weeks worth of progress on this painting.
I am creating two paintings simultaneously: one with brushes and one with palette knives. I've never painted with knives before, so this is a learning experience for me just as it is for the students who chose these tools for this painting.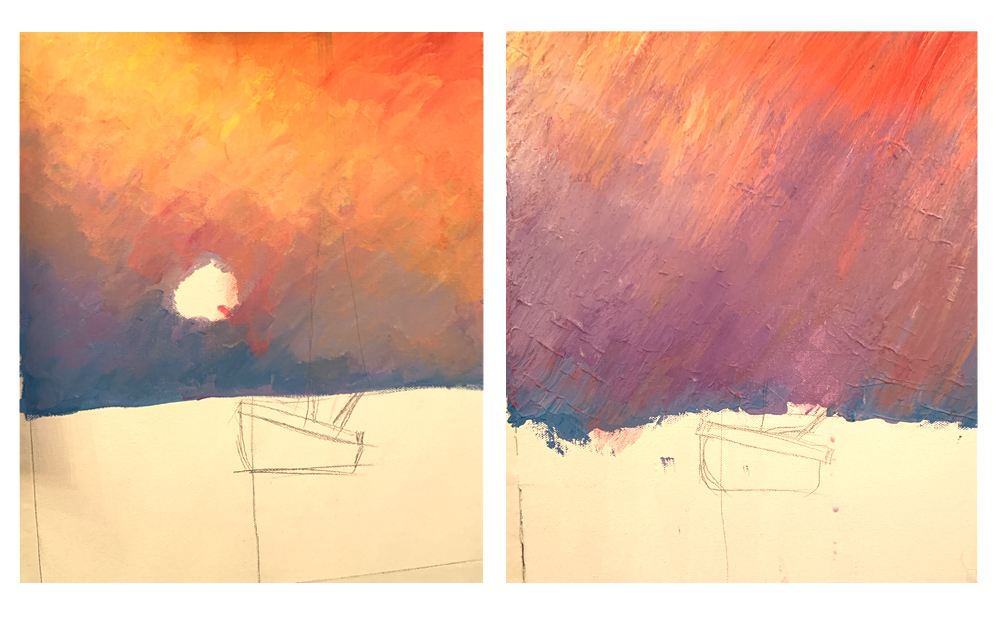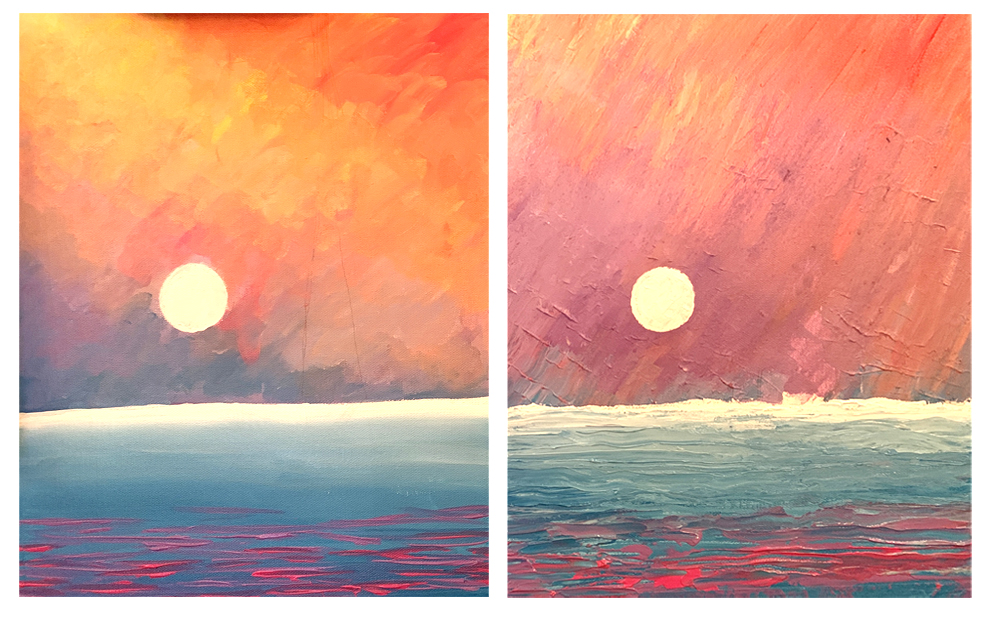 Click below to view the gallery of student artwork. You'll find samples from the kid's art classes along with samples from the adult acrylic painting class.
Click below to see what each class is doing from week to week. View the adult acrylic paintings step-by-step along with the the materpieces from the weekly kid's classes.