Adult Painting Class 3: Old fishing boat Painting by Dmitriy Fedorov
Acrylic Painting Class
Beginner - Intermediate
Wednesdays, 8 - 9 pm on ZOOM
Sessions run every about 4 weeks
$60
What We Accomplished
We were able to add character to this old boat by painting rust-colored, nicked paint staining the sides of the boat. We added in the bottom section of the boat very carefully by, not only painting in the shadows and highlights, but by painting in the direction of the boat curves so that our strokes match the wooden panels.
Who do you think captained this bad Larry? An old Irish salt? A young boy from a tropical island?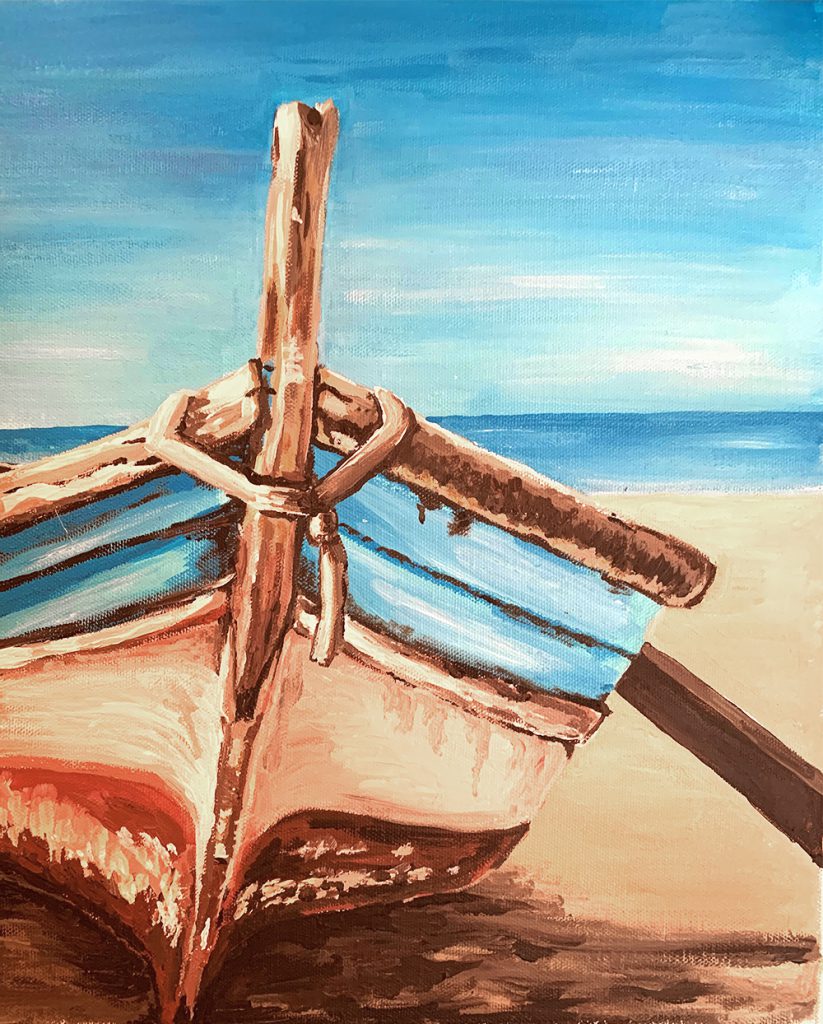 Click below to view the gallery of student artwork. You'll find samples from the kid's art classes along with samples from the adult acrylic painting class.
Click below to see what each class is doing from week to week. View the adult acrylic paintings step-by-step along with the the materpieces from the weekly kid's classes.