Adult Painting Class 2: Old fishing boat Painting by Dmitriy Fedorov
Acrylic Painting Class
Beginner - Intermediate
Wednesdays, 8 - 9 pm on ZOOM
Sessions run every about 4 weeks
$60
What We Accomplished
This week we took out the browns, creams and whites and began working on the the exposed wooden parts of this beat up fishing boat.
We added in the sand to give these old bones a place to rest and painted in the material strap that probably either tied the boat to its dock or held the oar used to propel the boat when the boat was still.
Does an old man captain it or a little boy? Is it shipwrecked or just resting for the afternoon?
It's always fun thinking about the objects in the painting and what are doing when they are not in your painting.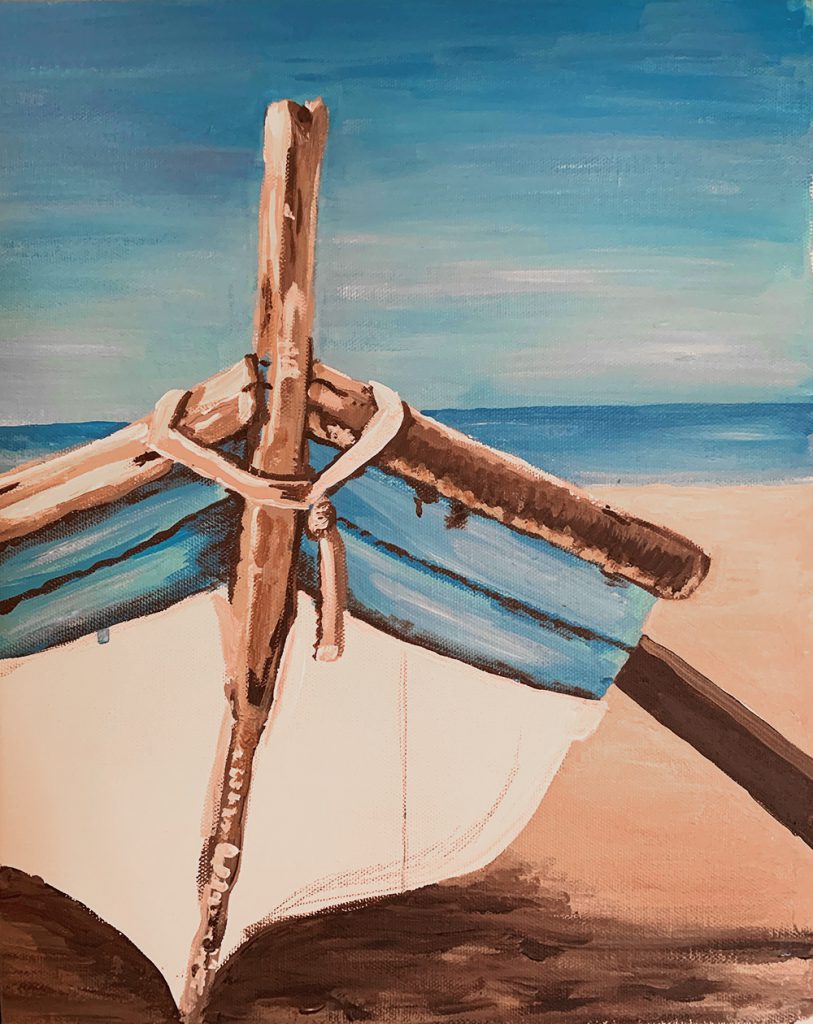 Click below to view the gallery of student artwork. You'll find samples from the kid's art classes along with samples from the adult acrylic painting class.
Click below to see what each class is doing from week to week. View the adult acrylic paintings step-by-step along with the the materpieces from the weekly kid's classes.