Adult Painting Class 3 (FINAL): A. Read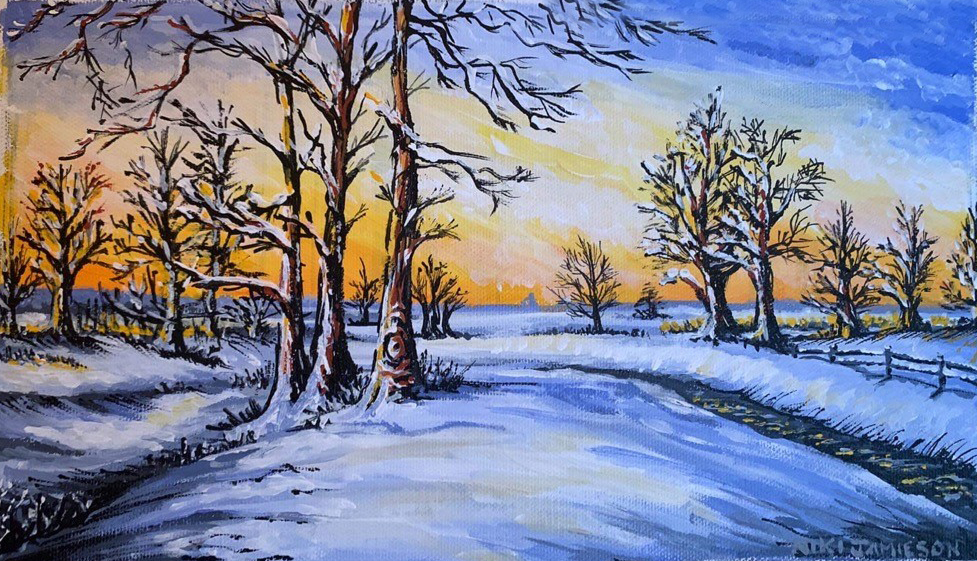 I agree with the class, that the first two classes were not convincing enough that we'd come out with a "Keeper" by the end.
I was wrong! I AM VERY HAPPY WITH IT!
I think this may just be one of my favorites! It took me out of my comfort zone completely and stretched me to paint both loosely (the background) and crazy-tight (the trees). The balance between them really makes this painting work.
The rest of the students are still finishing up their paintings, but I will add them as they send photos of them. Check back soon!
Acrylic Painting Class
Beginner - Intermediate
Wednesdays, 8 - 9 pm on ZOOM
Sessions run every 4 weeks
$60