Adult Painting Class 3 (FINAL): A. Read
Acrylic Painting Class
Beginner - Intermediate
Wednesdays, 8 - 9 pm on ZOOM
Sessions run every about 4 weeks
$60
I agree with the class, that the first two classes were not convincing enough that we'd come out with a "Keeper" by the end.
I was wrong! I AM VERY HAPPY WITH IT!
I think this may just be one of my favorites! It took me out of my comfort zone completely and stretched me to paint both loosely (the background) and crazy-tight (the trees). The balance between them really makes this painting work.
The rest of the students are still finishing up their paintings, but I will add them as they send photos of them. Check back soon!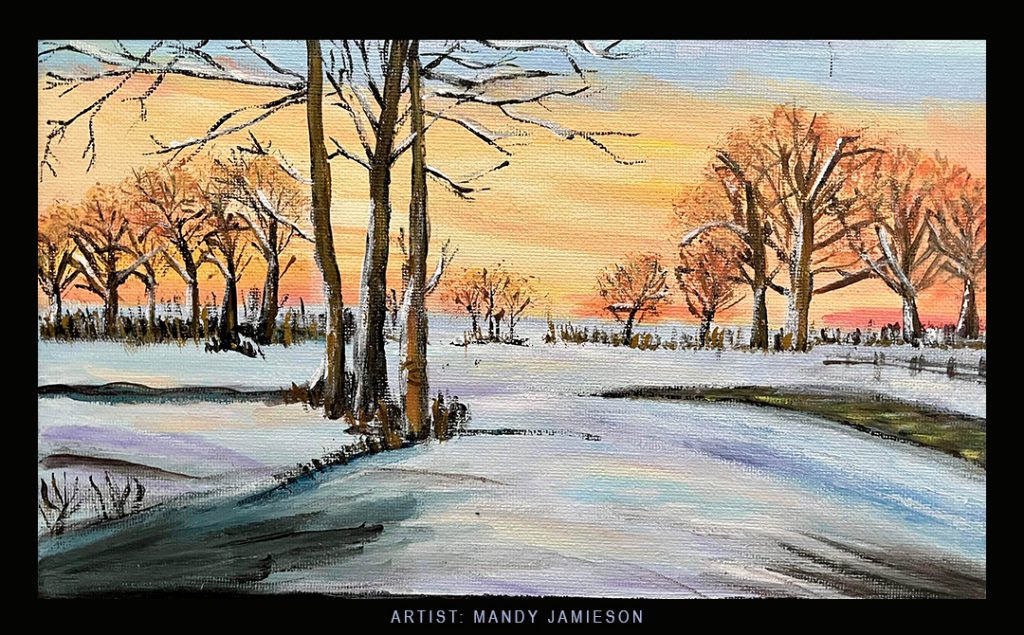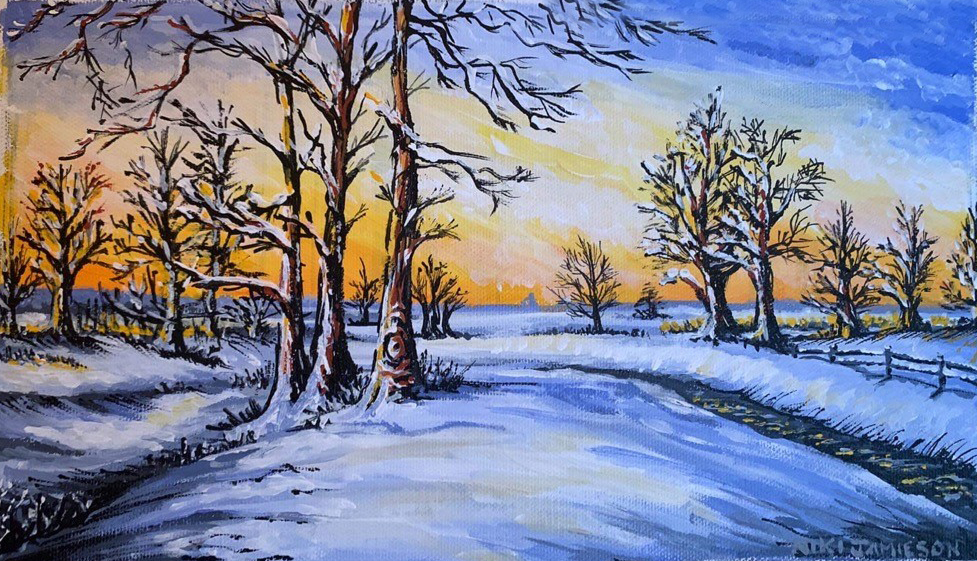 Click below to view the gallery of student artwork. You'll find samples from the kid's art classes along with samples from the adult acrylic painting class.
Click below to see what each class is doing from week to week. View the adult acrylic paintings step-by-step along with the the materpieces from the weekly kid's classes.