Children's Art Classes Registration OPEN!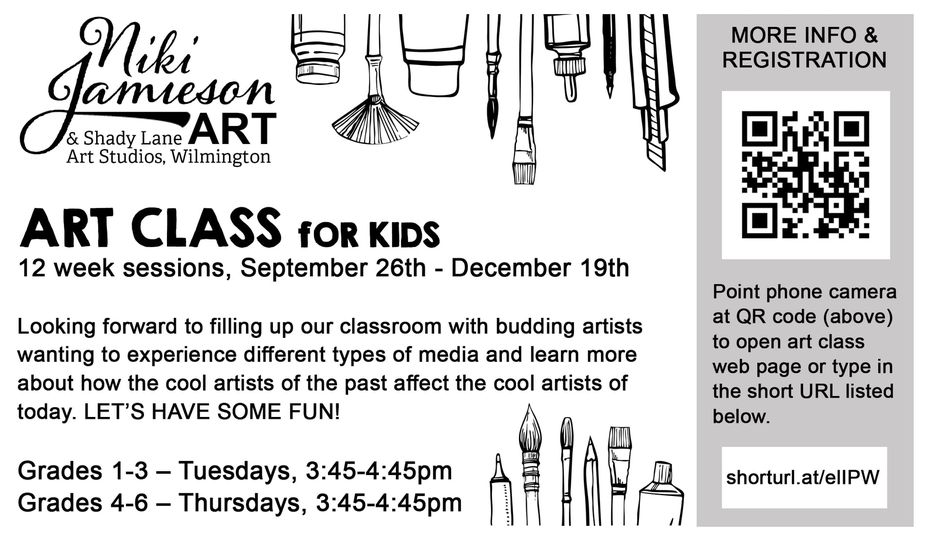 Children's Art Class

Grades 1-3, Tuesdays, 3:45 - 4:45 pm
Grades 4 - 6, Thursdays, 3:45 - 4:45 pm
In-Person Art Classes
Shady Lane Art Studios, 8 Shady Lane Drive, Wilmington
$240 ($20/class)
These artists will experiment with multi-media such as, crayons, markers, water colors, and more while learning basic art techniques rooted in Art History. We will use master's paintings to inspire us but create unique, fun pieces of art. I hope your fridge is huge because your artist will bring home some masterpieces.